ESPERANCE EXPORT ROBIN BOTTRELL, AKA 'ROOBS', HAS BEEN A BUSY BOY SINCE RELOCATING TO PERTH IN 2016. THIS WEEK HE RELEASED HIS NEW SINGLE 'WHAT YOU DIDN'T SAY' AND IS IN PREPARATIONS FOR A SERIES OF LAUNCH SHOWS WITH HIS BAND 'THE WASHING LINE ECONOMY'. WE CAUGHT UP WITH ROOBS FOR A QUICK CHEW OF THE FAT.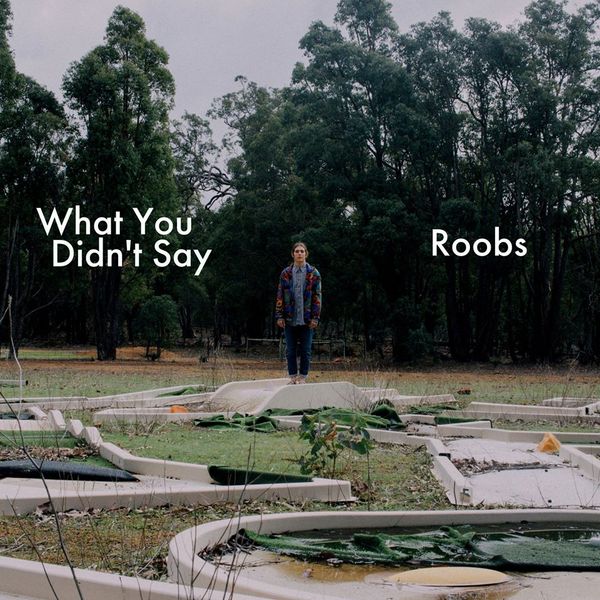 You've just launched your new single 'What You Didn't Say'; how did this song come about and what made it the right choice for your new single? 
What you didn't say emerged from a dark period in my life which can be heard through the emotive lyrics. It can be interpreted in many different ways; Battling mental demons, breaking up with a partner or losing a friend or loved one. Actually when I first wrote this song I didn't like it, I played it on acoustic cause I was too lazy to demo it at my home studio/mess. But once I did it just grew and I absolutely loved it and it definitely represents my direction in my songwriting now. 
What has been the biggest unexpected challenge you've had to get through since making the move from Esperance to Perth? 
There has been a heap of unexpected challenges since moving up, it's hard to pin point one. I think coming to terms with being an adult and going to uni have been the most difficult. 
What's your favourite record of 2018? 
My favourite record on this year I'd say is Phantastic Ferniture's debut, self titled album.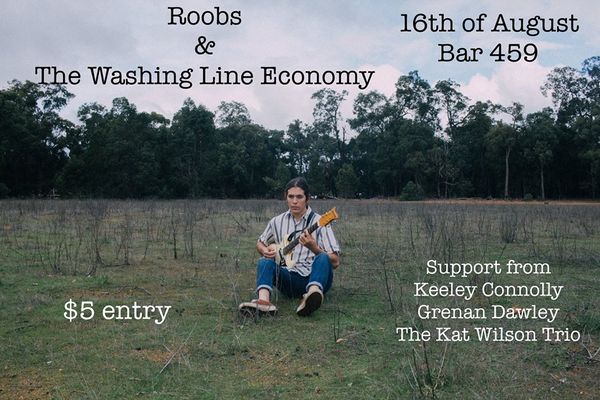 What do you miss most about Esperance? 
I miss so much about Esperance but top 2 would have to be my mates and the beach. Haven't been for a good surf in ages and it's killing me! 
It has been a few years since you made the move to perth now; what advice would you have for regional bands or songwriters looking to do the same? 
Yeah it's definitely hard but here's Roobs top 3 tips.  
1. Persevere! With your songwriting, sending emails, networking. I've been struggling so long for gigs but now because I've been writing so much its getting a lot easier.  
2. Be your own biggest critic BUT realise when you've done something special, recognise it and let that drive you. It's only now I'm beginning to like listening to some of my songs and it's really motivational.  
3. Find YOUR sound. Grab all your favourite parts of your favourite artists, throw in a bit of you and hold onto that. 
Pineapple on Pizza? 
Most definitely! 
What's next for Roobs? 
I've been writing a heap and soon I'll be recording my debut album very soon with my good mate Tarson Parkyn at the mixing helm. There'll be a few singles before the album's release so keep an ear out!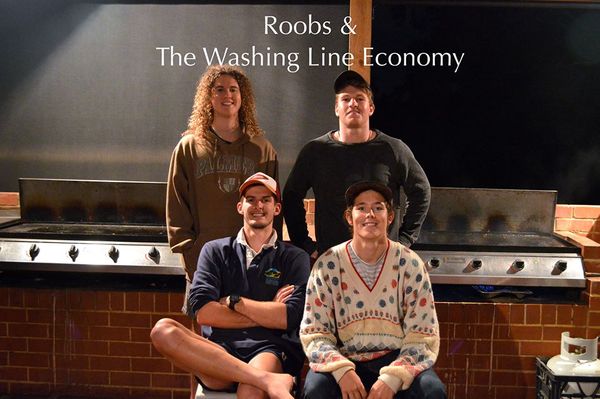 ROOBS PLAYS AUGUST 30 @ THE AARDVARK
4TH OF SEPTEMBER @ MOJOS
SEPTEMBER 5TH @ EL GROTTO.
'What You Didn't Say' is live everywhere today! 
Itunes: https://itunes.apple.com/au/album/what-you-didnt-say/1415215584?i=1415215590
Spotify: https://open.spotify.com/track/4i9WVnl6ZGwULeiTc94nls?si=ykr3fiWpTXu52aDuwKEPQg
Come and celebrate the release on Thursday at 459!
https://www.facebook.com/events/857945034395474/