We regret to announce that due to circumstances beyond our control the advertised show at The Cannery on 18/11/17 (featuring Firehorse and Grand Casual) will not go ahead. 
But do not despair!!! The Shire of Esperance have today announced the lineup for The 2017 ILLUMINATE FESTIVAL and IT IS A BALLTEARER! Firehorse and Grand Casual, are joined by local favourites Rachel Vibart and John Ratcliffe supporting Perth blues heavyweights Old Blood, a familiar and much loved favourite face in Ruby May, Triple J Unearthed winner Elli Schoen and fellow rising star Brayden Sibbald. 
Old Blood performing 'Lay Down' at Rada Studios. Old Blood headline the Esperance 2017 ILLUMINATE FESTIVAL
Safe to say this is already a healthy dose of good news, but it gets better - IT'S FREE!!!!!!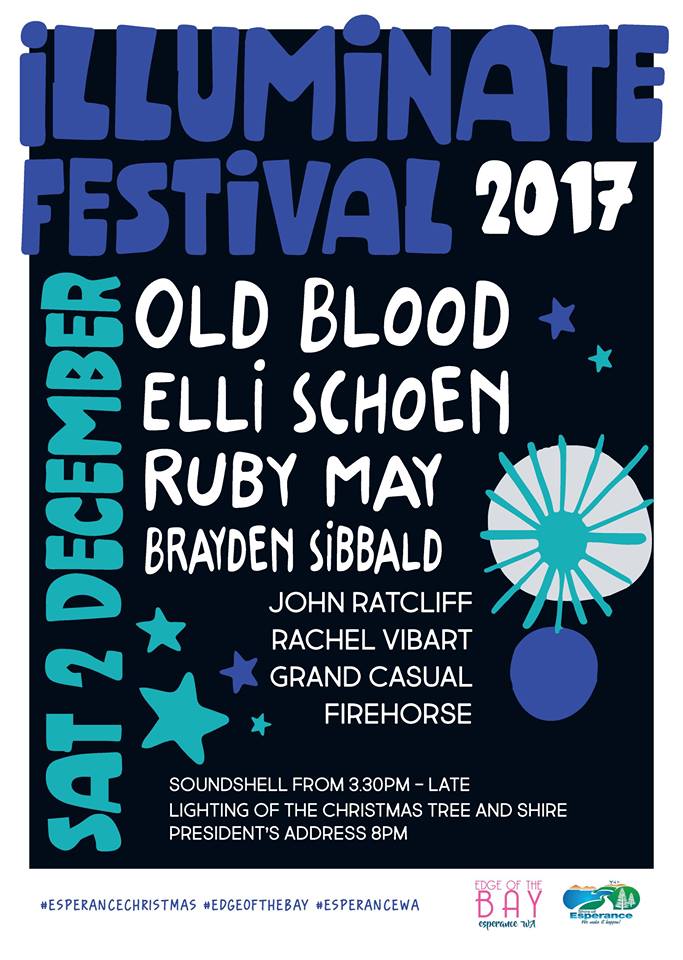 So there you have it  - bad news wrapped in a tortilla of excellent news. Get excited Esperance!!!
On the back of her sold out performance at Sweet Tuna in August, the sublime Ruby returns to Esperance for her 3rd visit of 2017, and we might just start to claim her as our own!